Quality Features Of Our Prefabricated Sheds
Prefabricated sheds are not all built the same. We encourage you to take the time to research your options before making a purchase. Here are some construction terms that builders use so that you can make a well-informed decision.
You won't be disappointed if you invest in a prefabricated shed that is built to last. When your shed becomes an important part of your life, you won't regret paying attention to options and features that make using the shed easier and ensure that your shed will be around for a long time.
* 12" On Center for both 2×4″ and 2×6″ floor joists. 2×6 is available for all sizes and is included standard on our 16′ wide buildings.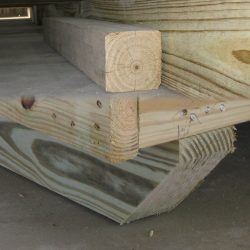 4×6 Pressure Treated Notched Skids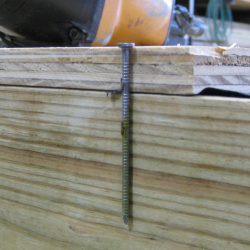 Plywood Nailed with 2 3/8" Ring Shank Nails – For a floor that will never come apart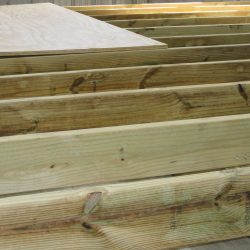 2×4 Pressure Treated Floor Joists 12" on Center * – 2×6 is available For a sturdy floor frame – FYI – Most of our competitors are 16″ OC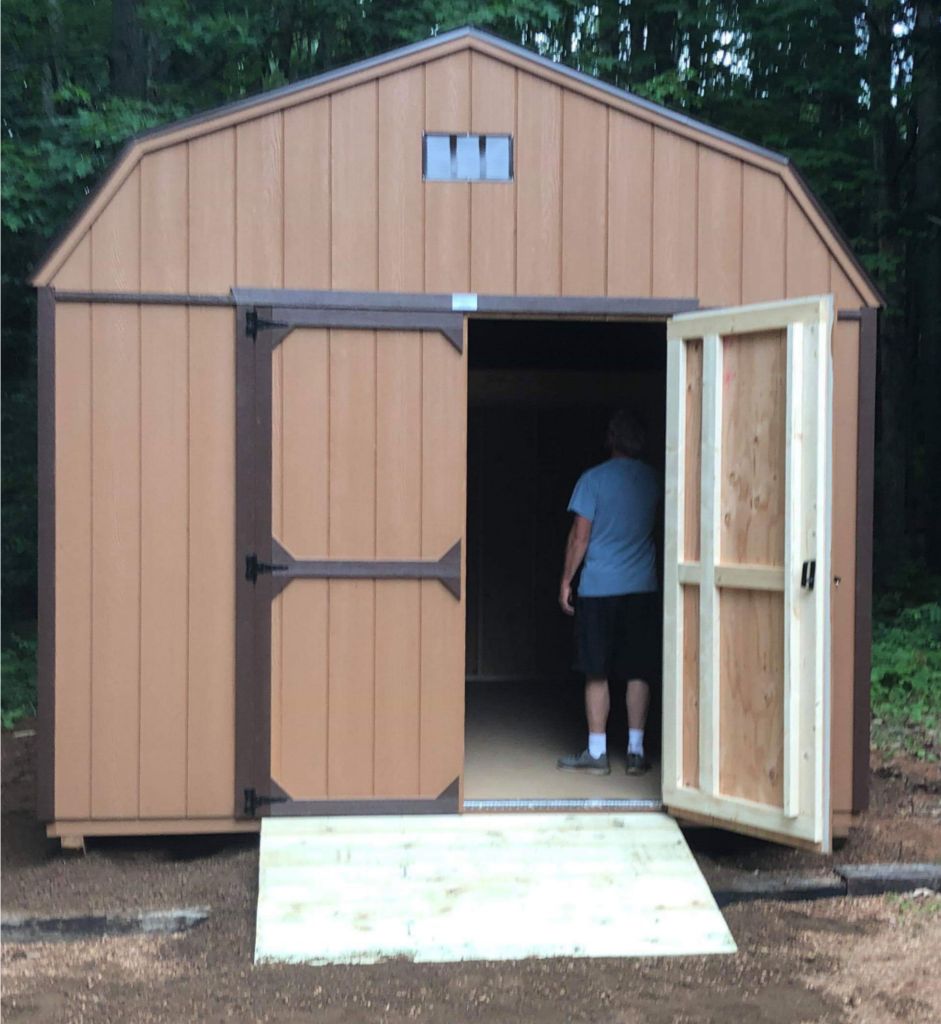 Ramp Options – 4.5′ to 10′ wide Treated Wood Ramp to fit the width of any door size. Sticks out from building 4′. 6′ or 8′ long away from the building is a available as a upgrade-able request. A ramp will be very useful if you park your garden tractor or vehicle in your building
Skid Spacing By Width of Building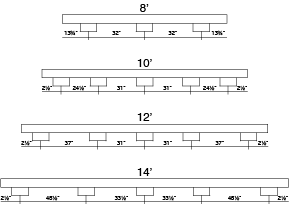 4×6 Pressure Treated Notched Skids
* Diamond plated garage door threshold w/ raised edge – Designed to prevent leaks on garage doors and protect the floor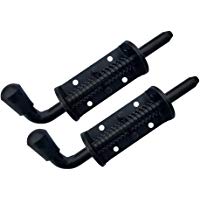 Heavy-Duty Barrel Latches (for our double doors) – To keep your items secure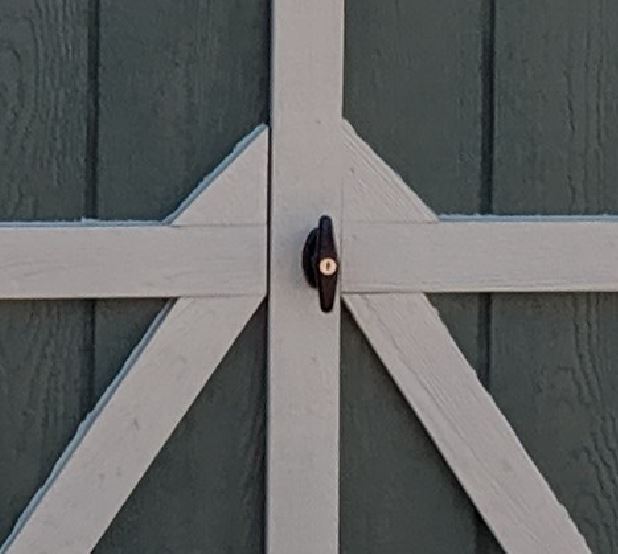 Keyed Latch – To keep your belongings secure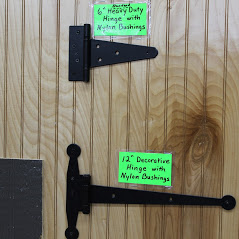 Heavy Duty Hinges (on wood doors) – To keep your items secure
Other Options & Quality Features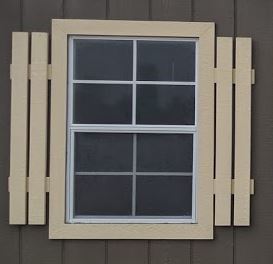 24"x36" Window w/ Shutters – To add visual appeal and let light and air into the building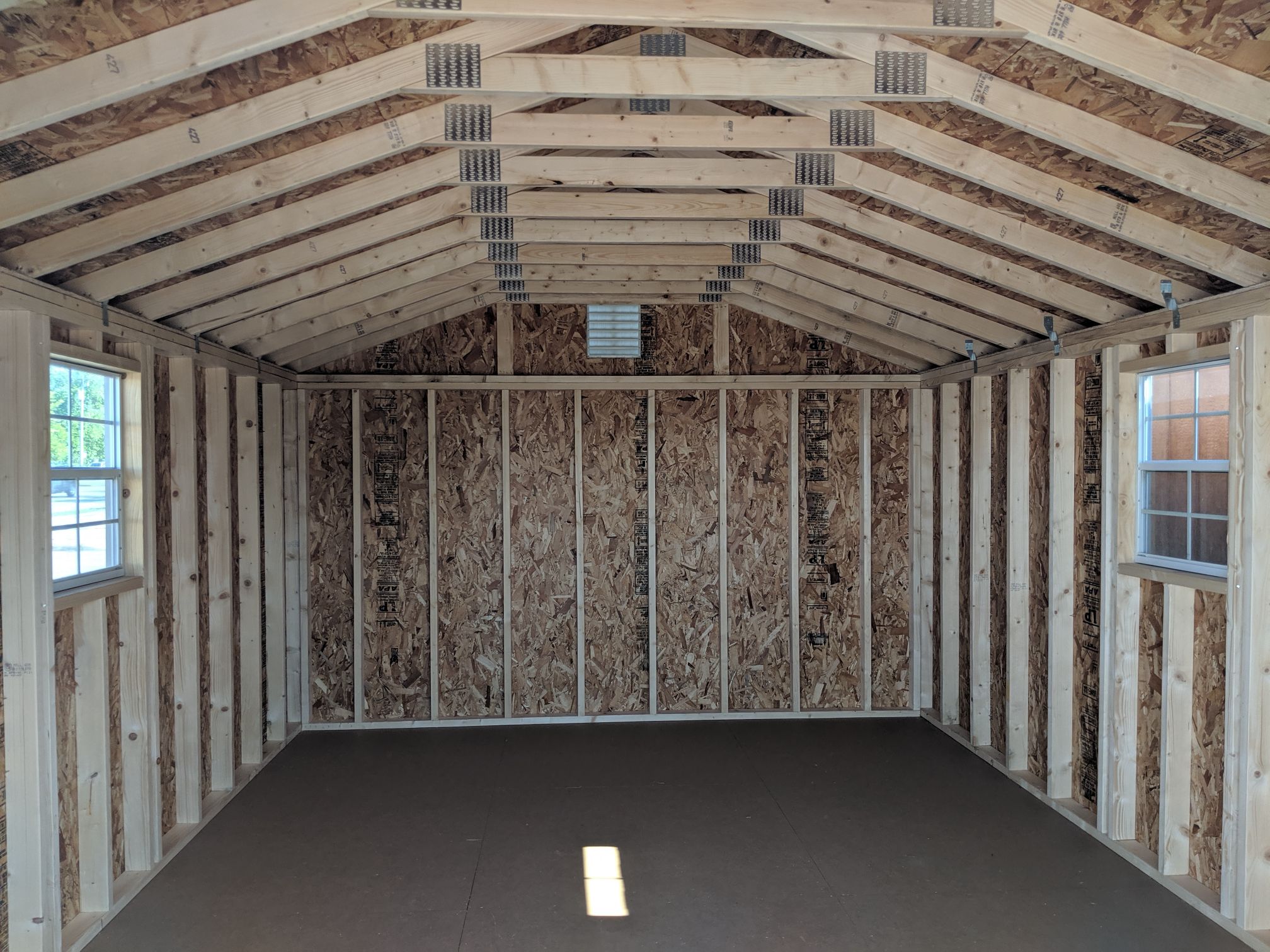 Premium 2×4 Rafters 16″ on Center – For a sturdy roof structure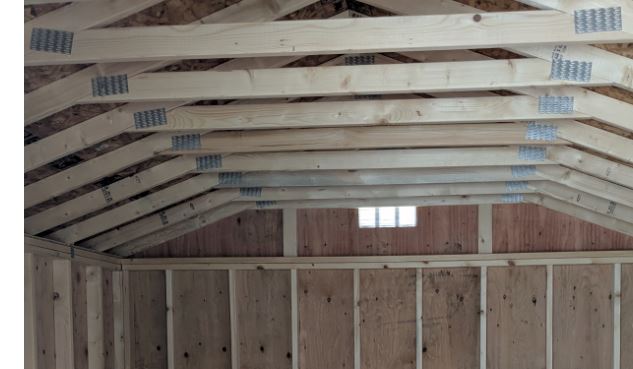 Steel Rafter Connectors – For rafters that won't come apart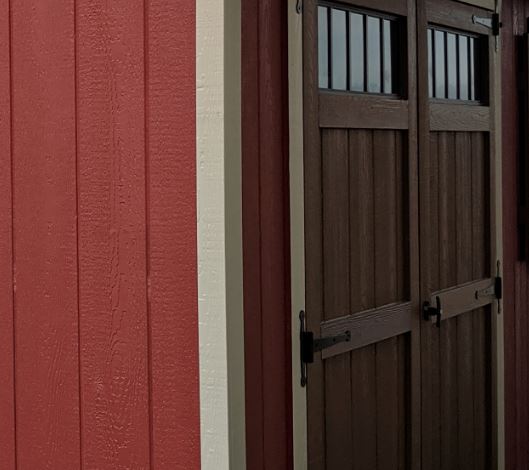 50 yr. Smart Panel Siding and Trim – For a siding and trim that stands up to weather extremes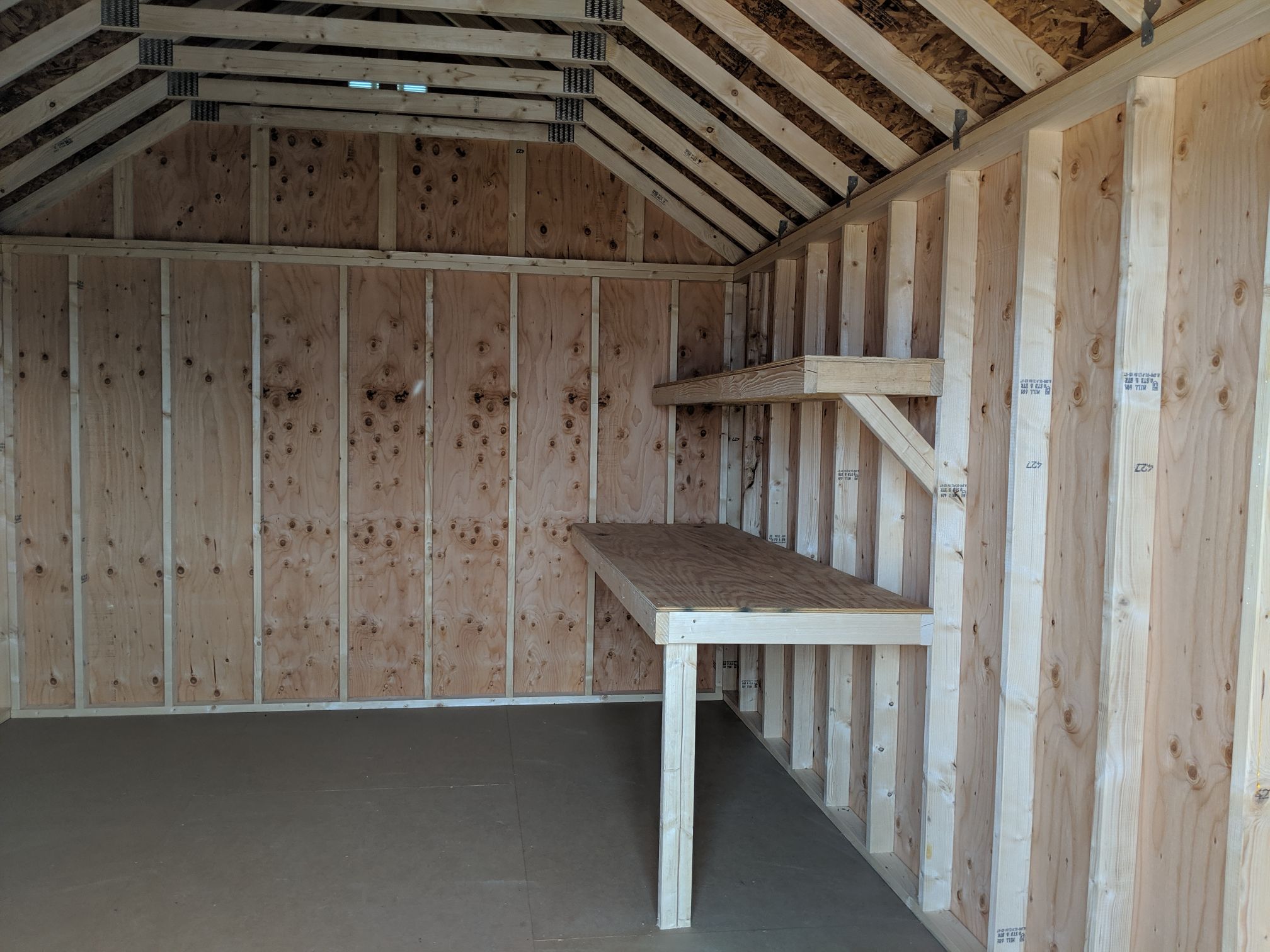 WorkBench or Shelf Packages – To store items or work on your projects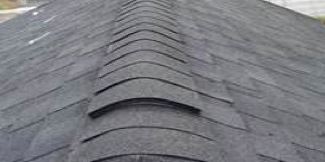 Roof Ridge Vent – To remove hot air that collects in the building
Lifetime Shingles – For long lasting protection from wind and rain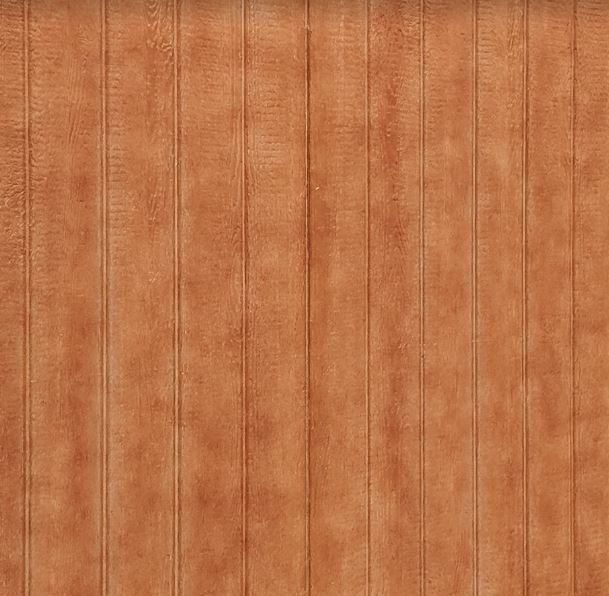 25 year Paint – For long lasting beauty and protection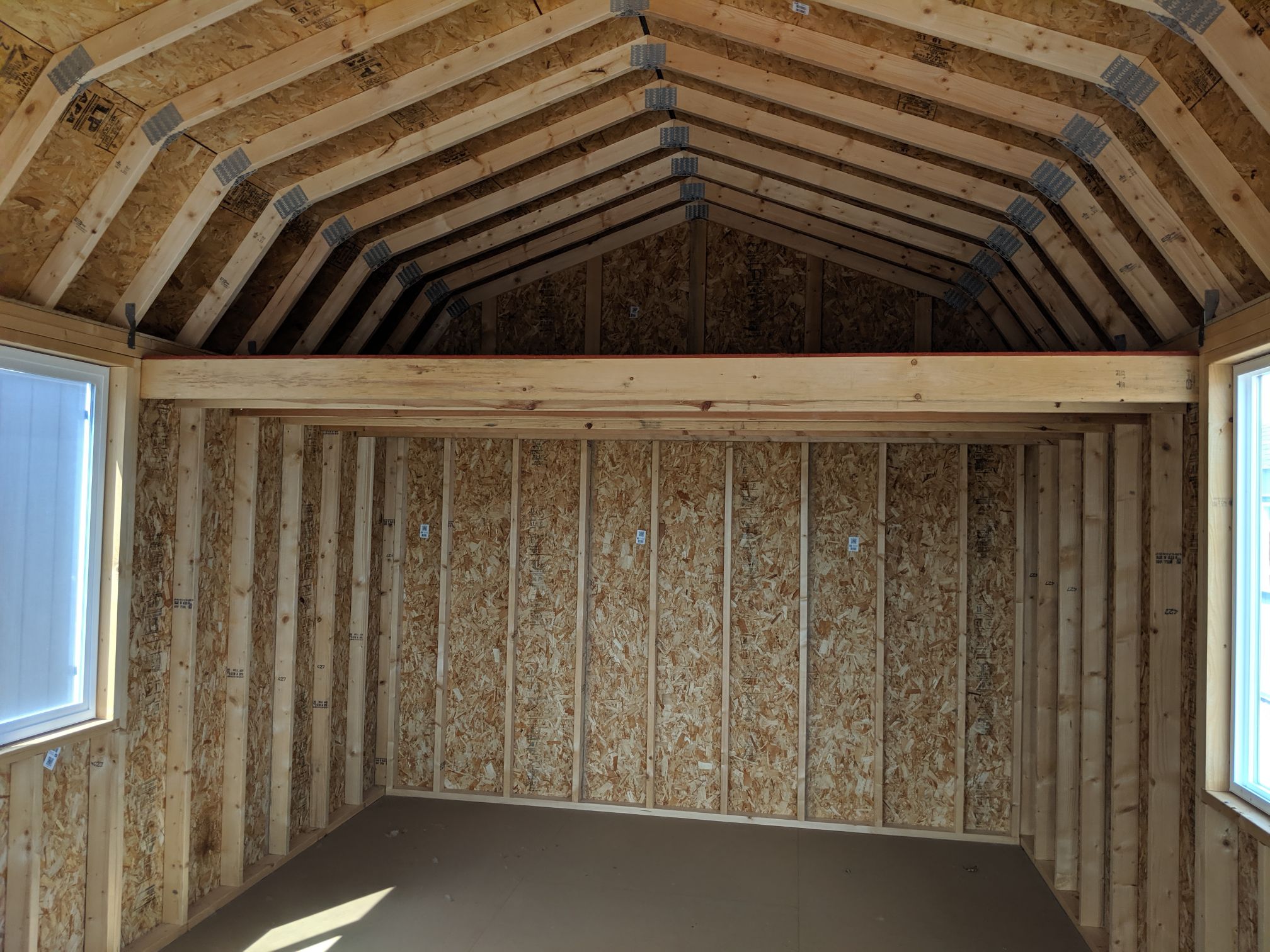 Full Overhead Loft – For storing smaller items off the ground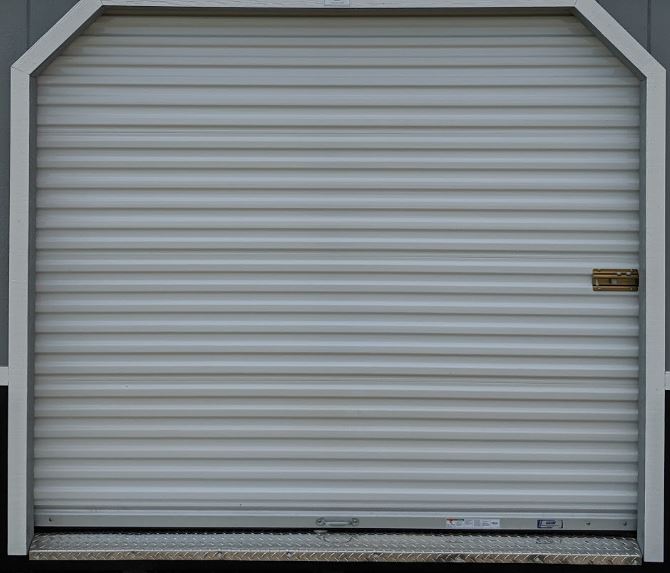 Garage Doors – Roll up or standard – Many Sizes & colors available To allow access for vehicles and large items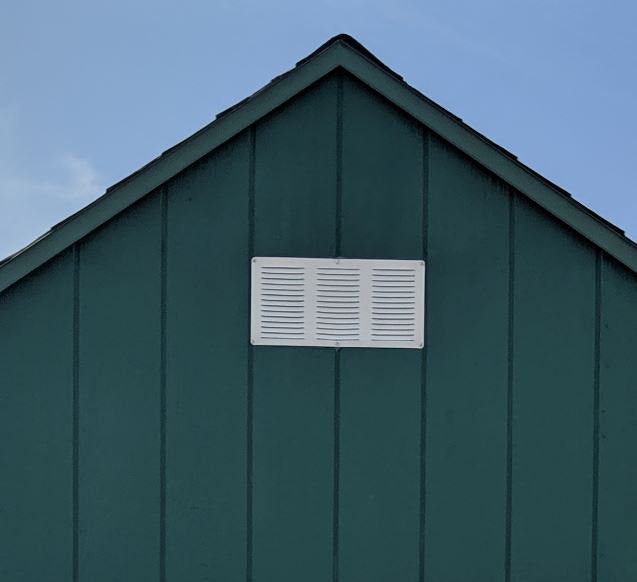 Gable Vents – To allow air to move through the building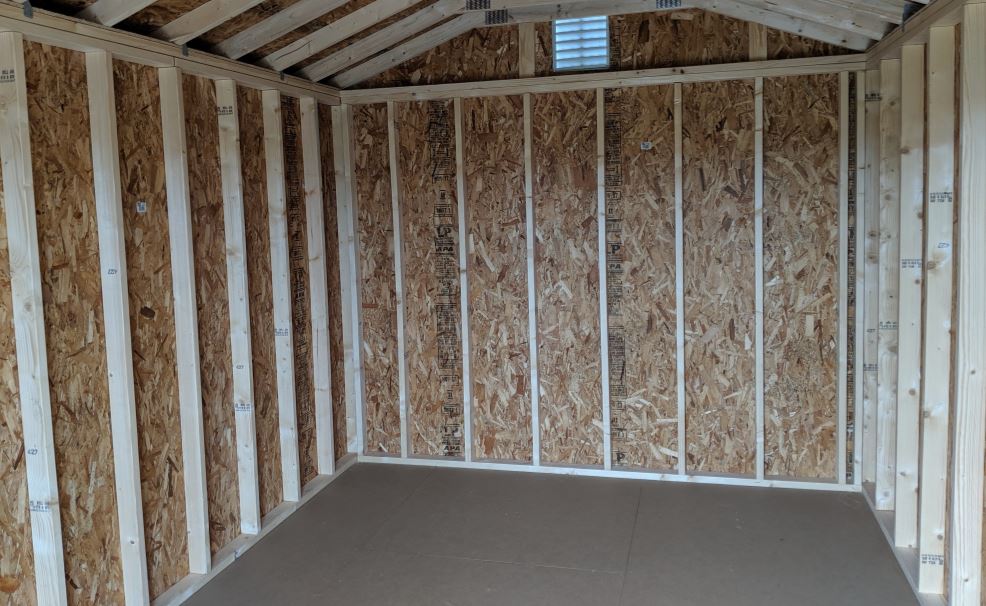 Premium Grade 2×4 Wall Studs 16″ on Center – For sturdy walls and a clean interior appearance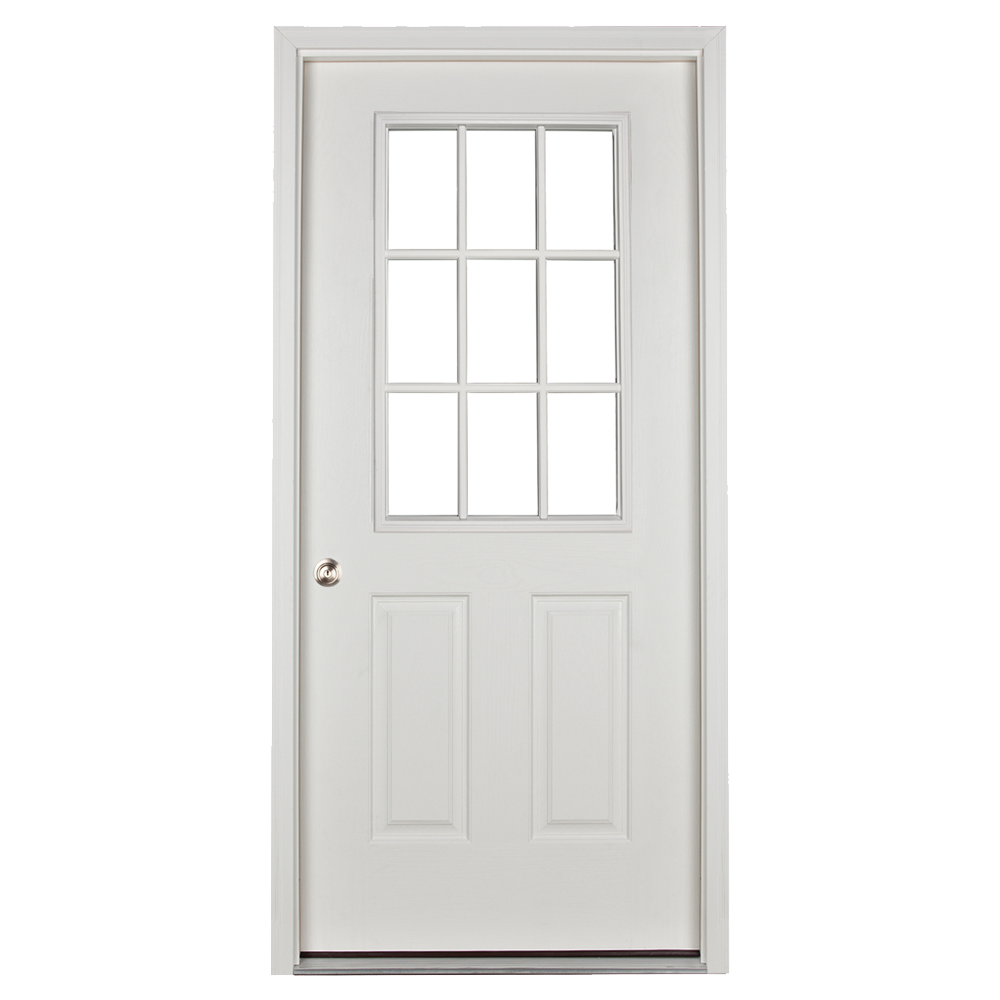 36" Fiberglass Door w/ 9 Lite Window – For a rot resistant door (compare to metal clad door with wood)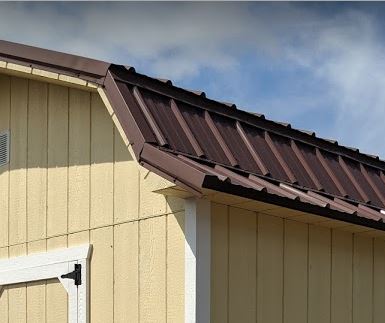 Metal Roof – We offer this option for those who prefer the appearance of a metal roof
You can be at ease with Sheds Delivered, We have an assortment of colors and options available for you. We offer a wide scope of colors that make it simple for you to design a portable storage building that will match in with different structures on your property.
You can add more windows, entry doors, a garage or roll up door to your structure and can tweak the situation of every window and entryway. Furthermore, we offer ramps, vents, benches, shelves, shutters, flower boxes and different highlights that improve the usefulness and magnificence of your shed.
In case you're searching for a choice not found on our website, don't hesitate to call us to help you with your unique custom shed Ideas.
Wood Siding, Steel Siding & Roof, Wainscoting Siding and Trim Paint and Urethane Stain Colors
We offer much more, we are working to add them here soon. Please see more of our examples in the Shed Builder

Free Delivery and Setup In most of Wisconsin 
– Check website for Map Details.
We recommend a level Gravel Base Pad to set building on.
All Buildings are Manufactured in Central Wisconsin