Terms of Service and Conditions
This Agreement is between the purchasing customer (referred to as "Customer" within this document) and Sheds Delivered, all its staff, subcontractors, manufacturers, agents, and affiliates (referred to as "SD" within this document).
Building and Payments Prior to Delivery
The customer understands this agreement can also be read and printed at

https://www.shedsdelivered.com/terms-of-service

Payments are payable to "Sheds Delivered" and sent to N9508 Catlin Ave Loyal WI, 54446

Customer understands that buildings can take approximately a few days to one (1) or many weeks to be constructed and delivered as we work on first come first served basis. We never want to over promise or under deliver in any way. Any special order products, materials, and services may take much longer. Unfortunately, with history and what we learned w

ith the COVID-19 pandemic, we strive to be close with our build and delivery times. However, while we work with many product vendors and partners this may be impacted and outside of our control. We appreciate your patience.

The customer understands that the measurements of SDs' buildings are approximate and not precise.

The customer alone is liable for getting relevant permits and for being compliant with all local ordinances and covenants. SD isn't in charge of such responsibilities.

Please send the check ASAP

and any remaining balance due at least within two weeks prior to delivery to permit the check to process and clear. Our delivery drivers are 3rd party and not responsible for taking payments. We do not allow payments the day of or after delivery.

The customer understands that SD could collect the remaining payment directly by transferring funds electronically from the Customer's account.

The customer understands that any payment created by a non-sufficient fund (NSF) check entitles SD to charge and receive the utmost fee allowed by law.
Installation, Responsibility, and Schedule
It's the Customer's responsibility to decide on a location for the storage building, properly prepare the location, and lay a level grade foundation.

It's the Customer's responsibility to clear the trail all the way to the location as well as obstacles like trees, power lines, phone cables, cable lines, fences, etc., or anything that will hinder the delivery method.

If the customer desires to have the storage building set on a gravel pad, it's the Customer's responsibility to find, purchase and place the gravel. The pad must be absolutely level to forestall twisting, bowing, sagging, and settling. SD isn't responsible for harm caused by an improperly prepared foundation. SD recommends a screed rail system (a laser-guided type system that produces level concrete floors while trying hand-held floater screeds). SD additionally recommends exploring the use of class five (5) road gravel or granite fines. Setting building on raised blocks is not recommended and would void warranties.

The customer is responsible for scheduling the delivery of the building. If the foundation for the building is incomplete or improperly ready or if necessary permissions haven't been secured by the customer, the building won't be delivered as scheduled, and also the customer will be liable for paying the price of returning the building to the manufacturing plant and any future re-delivery expenses.

The customer should be obtainable on-site or by phone at all times on the day the storage building is scheduled to be delivered.

If SD or the delivery vehicle and trailer must cross into a neighboring property for successful delivery, it's the Customer's responsibility to get permission (And we assume you have permission if you're telling us to cross) and is liable for any damages that occurred accessing or leaving premises.

Neither SD nor the delivery company nor driver is liable for any damages that could occur to any items or property throughout delivery and installation of the storage building.
Damages include, however, are not restricted to: anything below, on, or above the Customer's property and neighboring property. Damage conjointly encompasses, however, isn't restricted to: lawns, trees, bushes, flower gardens, fences, concrete walkways, driveways, concrete pads, septic tanks, sprinklers, drains, and electrical systems.

If the delivery truck, trailer, or the shed mule ought to become stuck while placing the storage building on the location, the services of a tow truck or wrecker could also be needed. If this is the case, the customer is liable for the cost of the tow truck or wrecker and other related expenses.

If anyone, as well as the customer, chooses to assist install or unloading the storage building and is injured throughout the delivery or installation method, SD isn't liable for the injuries sustained by the customer or any other person volunteering to help.

If the delivery vehicle and trailer cause harm to a neighboring property, the customer is liable for compensating for the damage or loss sustained, expenses incurred, etc., and will not hold SD liable for any claims of damages, as well as the cost of defense.

If the weather is unhealthy or the ground is wet or muddy, the customer ought to think about rescheduling delivery, remembering that neither SD nor the delivery company and driver are liable for property damage.

The day the building is delivered whether the customer is physically at the delivery property or not, fully accepts the building as is. It is the customers responsibility to point out and report mistakes, damages, defects and or repairs that need to be done within 5 business days of delivery date.
Repair Services
At times a building can be damaged during delivery and installation and it is up to the customer to report such an issue within 5 business days. It then will be added to a service request log to schedule a time when a service repairman is in your area and or as mother nature allows. Most service repairs and product warranties will be turned over and then handled directly with the manufacturing facility your building had built from. Please do not try to repair or fix on your own without our knowledge first as this could void any warranties or may add additional costs involved in the repair for the customer. We may request pictures and a serial number to verify the original building materials list.
Building Moves for our Buildings or other

Pre Owned Private Party
If the building was purchased through us, We would schedule a secondary move for a fee. If it was not and after qualification from buildingmoves.com we can move private party buildings, however, due to age, how well it was built, who built it, etc. we are not responsible for buildings that are falling apart and suggest that you make arrangements for your own liability insurance encase of structure damage out of our control
Changes and Cancellations
If changes or cancellation occurs after 5 days of an order/payment, a restocking/rescheduling or cancellation fee may apply.
Acknowledgment of Acceptance
The customer acknowledges the receipt of this Agreement, has read it entirely and understands it fully, and accepts all the above terms, conditions, and service. Thanks for choosing Sheds Delivered for your outdoor building needs!

Our Garage Sheds Quality Features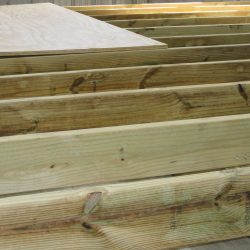 Heavy Duty Pressure Treated Floor System (joists 12" on center)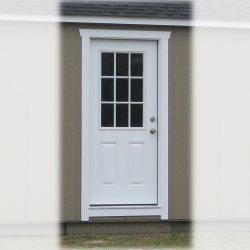 36" "house-type" door w/ 9 lite window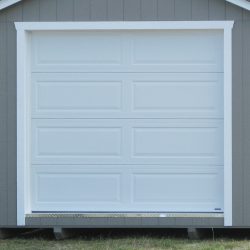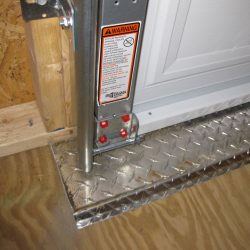 Diamond plated garage door threshold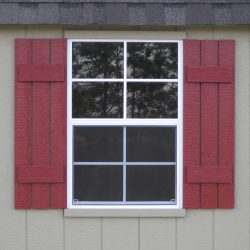 24″x36″ Window w/ Shutters
All of our garage sheds are built with the following quality features. The quality materials and construction methods we use in our garages help to ensure that your garage shed will continue to perform over many years of wear and tear.
Customize Your Garage Shed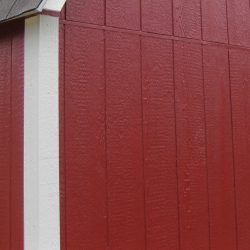 Choose Siding & Trim Paint Colors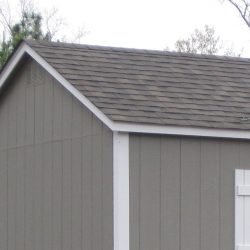 Choose Asphalt Shingle Colors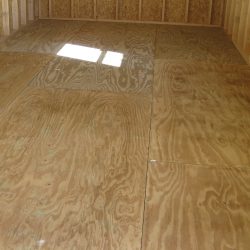 Optional Heavy-Duty Pressure Treated Plywood Floor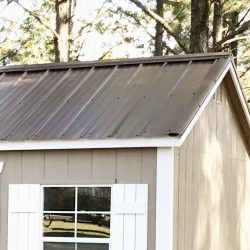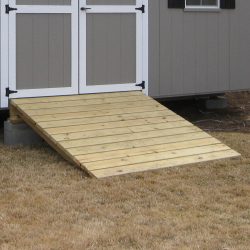 Optional Pressure Treated Ramp
You will be the one using your garage shed for many years. That's why we give you the option to customize your building in ways that will make it work better for you. If you're looking for options not listed here please contact us. We would be happy to discuss it with you.
24/7 Self Serve - Only by request salesperson will meet. Call 715-255-6500
24/7 Self Serve - Only by request salesperson will meet. Call 715-255-6500
Sheds Delivered ~ Medford
W5424 Apple Ave, Medford, WI 54451