Premier Portable Outdoor Storage Buildings For Sale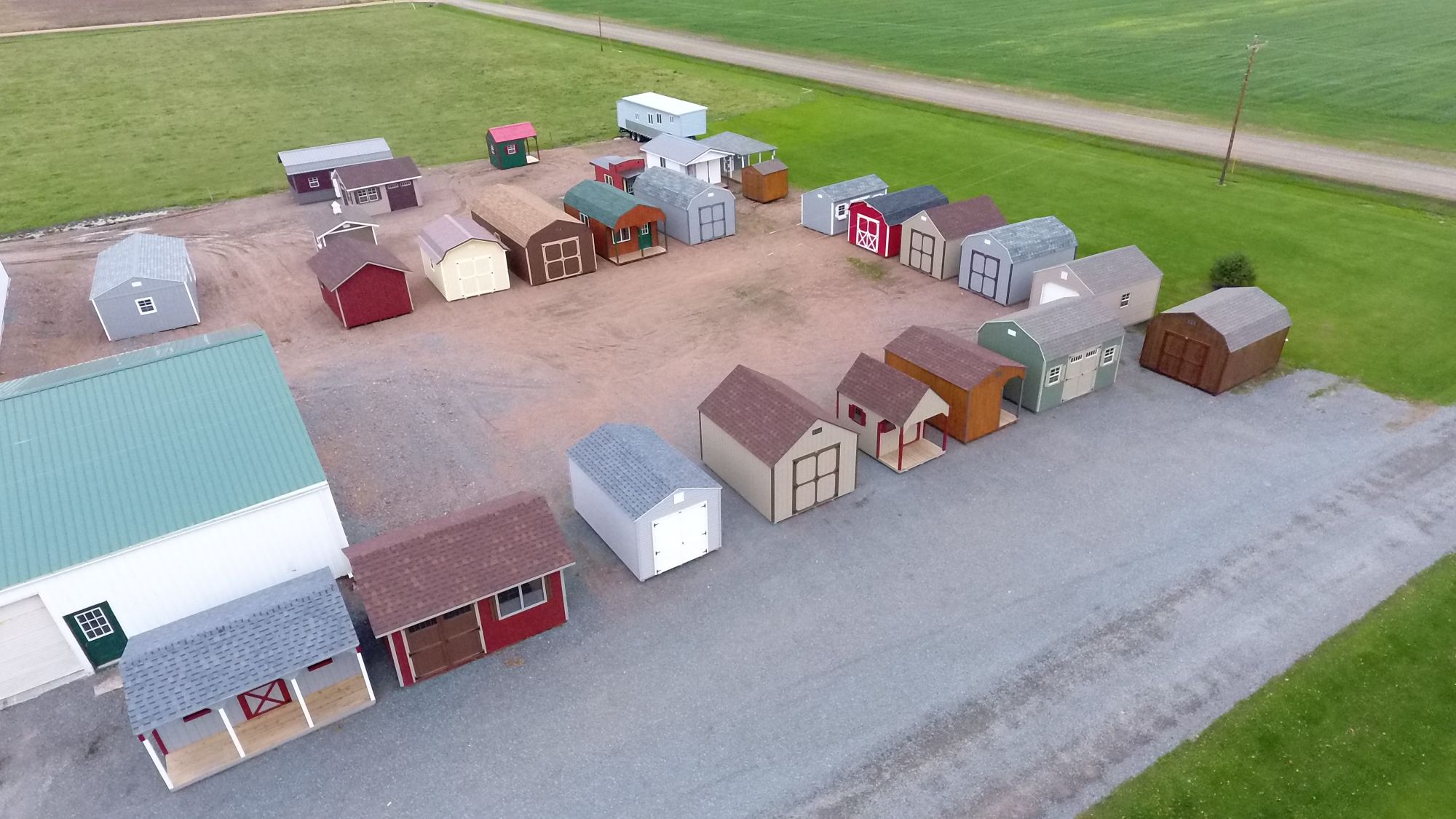 At Sheds Delivered of Wisconsin we offer you a variety of outdoor high quality portable storage sheds for sale to choose from. Choose a building from our product line for the most top quality and best features where we don't cut corners and we use the best products we can get our hands on. We have the Gambrel Dutch Lofted Barn which gives you plenty of storage space overhead or we have the Gable Garden Shed which is a building for most backyard needs. If you don't need all of the features in a garden-style storage building you might look to go with our quality built Utility Shed, our Amish Shed or a Quaker Shed.
If you are a consumer in need a portable storage building for something larger than your standard lawn tractor mower to keep your items covered and out of the weather, you can view our portable garage inventory. Our construction on our portable storage garages are heavy-duty buildings that have options of an overhead or roll-up door for moving vehicles, UTV's, Tractors or other larger items in and out of the building. When your looking for sheds for sale, look no further than Sheds Delivered of Wisconsin
With On The Fly Pricing (Best to Build on Desktop PC)
Build to Order and Delivered in Approximately 3 to 5 weeks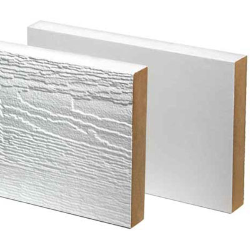 MiraTEC ® Treated Exterior Trim
Industry-best with 50 year limited warranty
It is resistant from Rot, Moisture, & termites
This is a solid length piece, It is not laminated and It will not check, crack, split or delaminate and has a wood grain texture which is clear cedar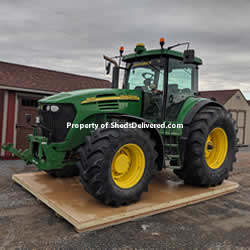 Heavy-Duty Shed Floor System
Above you see a test with our 9 ton farm field tractor on our LP Prostruct Smart Floor – No cracks – no issues
Put what you want in these storage buildings, Our Floors are Warrantied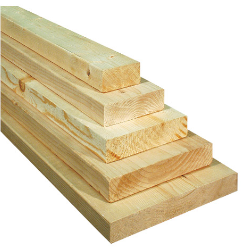 Premium Lumber and Materials
We buy our shed lumber from southern states from the best kiln-dried factories and mills at the best quality cuts and graded wood available which ensure we have the straightest and most complete pieces for every storage shed we build. It's in our best interest to strive in having the longest-lasting portable buildings.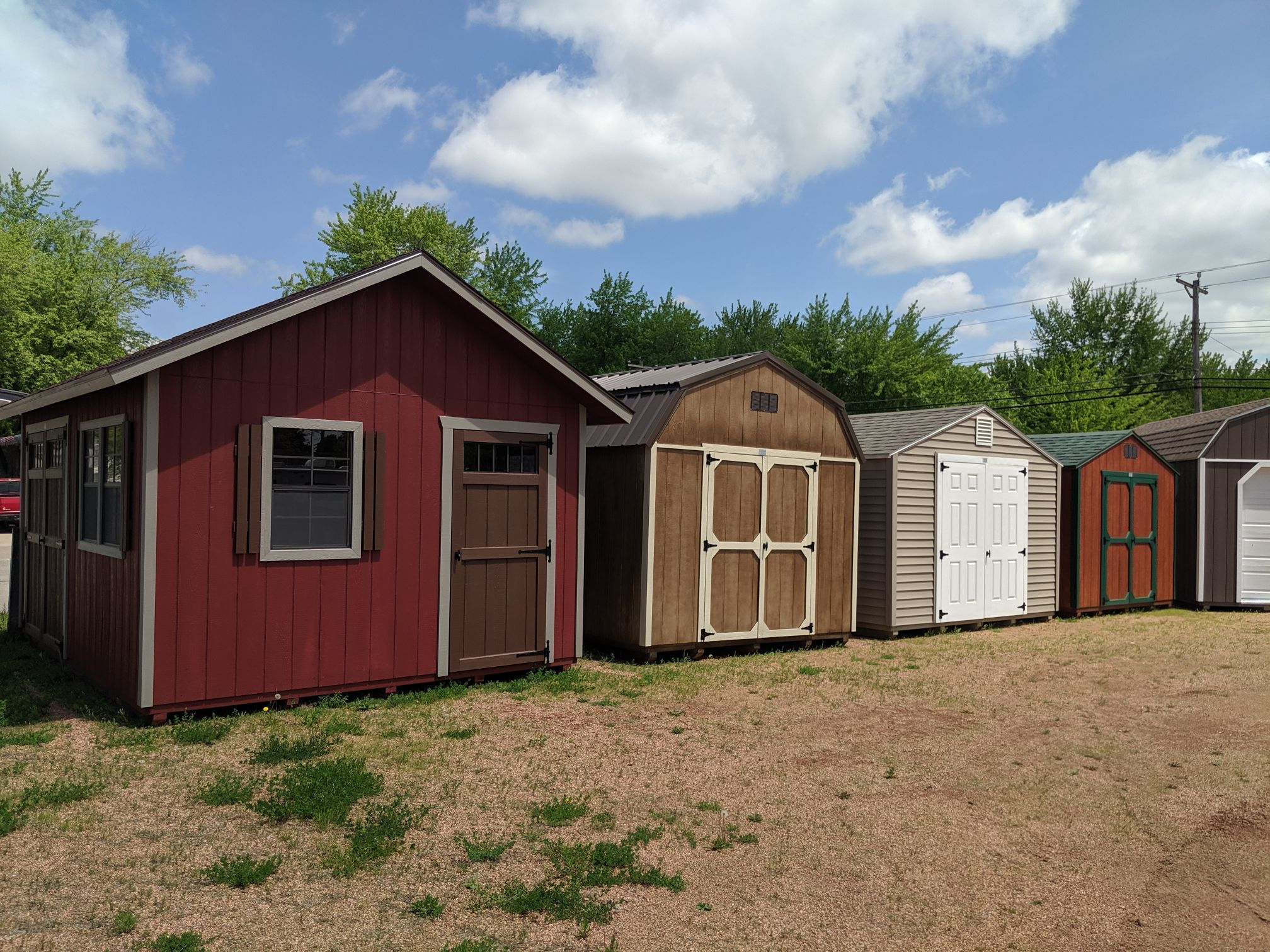 About Sheds 
Delivered

and StateWide Delivery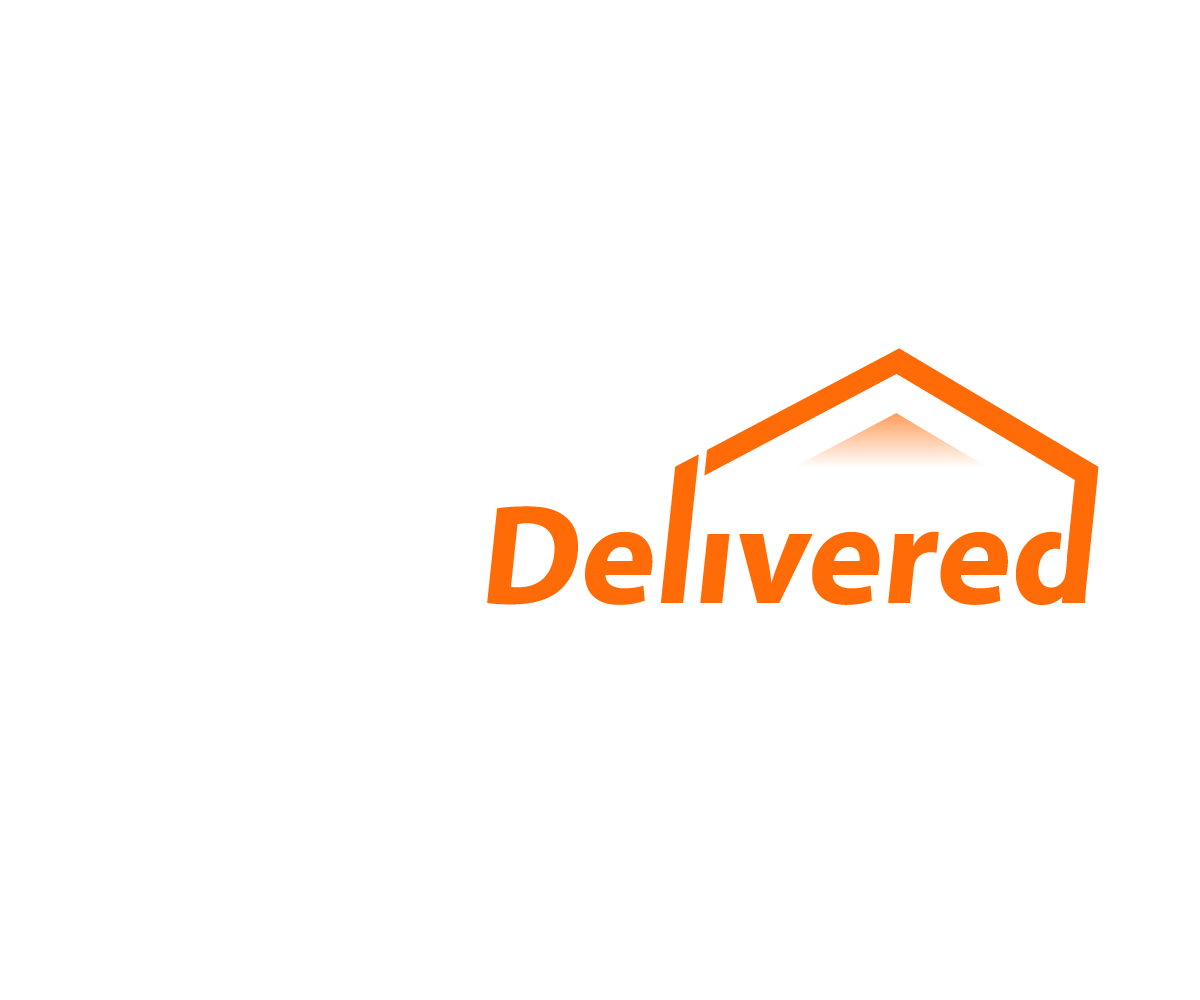 Sheds Delivered is family operated and owned in Central Wisconsin by the Deegan's. Our Shed Sales office is in Loyal Wisconsin and 95% of our buildings are a prebuild or prefabricated in a manufacturing facility near by and prebuilt and specifically handcrafted by Mennonite & Amish families. The other 5% is partially built almost as a shed kit and assembled in someones tight backyard by our construction team. Our main shed sales lots are centrally located in the badger state right in Wisconsin Rapids and Medford Wisconsin. We also have dealers through out the state. Each and every Wisconsin built building has a 10 year iron clad warranty where the manufacturing facility can guarantee it has been handled with care by a very well managed Mennonite and Amish families.  In 2019 we added Statewide Delivery for all of our portable buildings which is why we are now the states top & leading producer of prefabricated storage shed sales & other used storage buildings and carports.  The Deegan's have learned for long term growth that excellent customer service and quality buildings will create excellence and set our brand apart from competitors in the badger state.
Get Your Storage Shed in Three Ways
Shop
Check our inventory, we have buildings for a ready-to-go they are pre-built storage buildings for sale. Get a very hassle free experience and faster delivery when you choose a prebuilt building.
Design
Design your own shed, garage, barn, cabin using our online custom 3D shed building platform with on-the-fly pricing. If you rather not to use the builder, you can keep it simple by using our instant quote form or give us a call and we will design it for you.
Call
Give us a quick call to discuss different options and place your order for a building you would want and love and get it in just a few short weeks. Don't settle for something you may regret. We're always excited to help give advice and to answer your questions with our no pressure sales staff!
24/7 Self Serve - Only by request salesperson will meet. Call 715-255-6500
24/7 Self Serve - Only by request salesperson will meet. Call 715-255-6500
Sheds Delivered ~ Medford
W5424 Apple Ave, Medford, WI 54451